30th Poland International Education Fair PERSPEKTYWY, Fall 2018 will be held at the Warsaw University of Technology, located in the very centre of town, accessible by Metro, several tramway and bus lines. Several hotels are in a walking distance. Warsaw University of Technology is the largest and the highest ranking engineering university in Poland.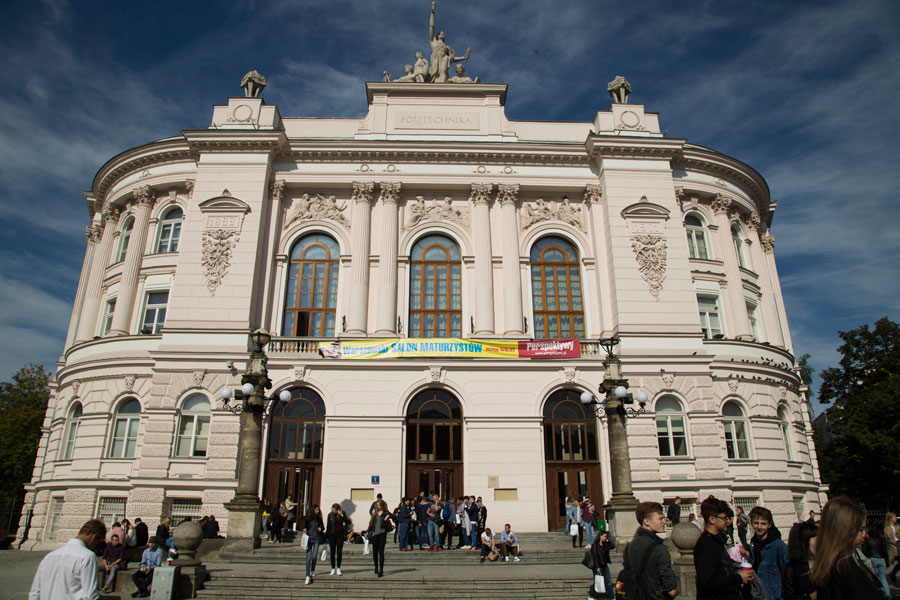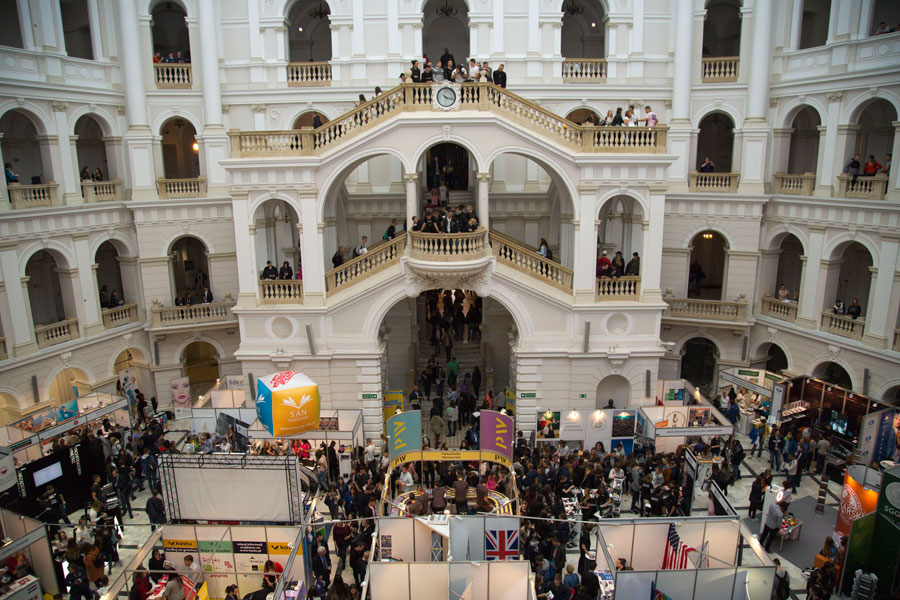 Venue in Warsaw; Warsaw University of Technology, 12-13 September
Politechnika Warszawska
Pl. Politechniki 1, 00-661Warsaw, Poland eng.pw.edu.pl
Assembly of stands: 11 September 2018 – 5:00 pm to 7:00 pm
Disassembly of stands: 13 September 2018 - 3:00 pm to 6:00pm
Warsaw and others 15 academic cities – details, register form see part For Exhibitors
Information for exhibitors
Dear Exhibitors,
Please kindly find foreign Exhibitors list taking part in the 30th  Poland International Education Fair in WARSAW. We invite you to participate in the Opening, which will take place 12.09.18 at Main Hall at 12 p.m.
We would like to inform all You that the stands are located in the main hall of the Warsaw University of Technology. Adress: Plac Politechniki 1, Gmach Główny.
Please check your description in e-catalogue. The exhibitors who haven't sent us catalogue entry description yet are requested to do it immediately. Please send your exhibitor profile to: Ten adres pocztowy jest chroniony przed spamowaniem. Aby go zobaczyć, konieczne jest włączenie w przeglądarce obsługi JavaScript.
Assembly of the stand will take place on 11th September 2018 from 4.00 p.m. till 7.00 p.m.  During these hours the Exhibitors can register, receive badges, materials and sign for the stand at the Organizer's Office. The exhibitors should show the proof of payment during final acceptance of the stand.
The Exhibitors can leave their valuable objects at the security deposit, which is free of charge, Between 12th-13th September. Please note that on Tuesday (11.09) the security deposit is unavailable.
The Organizer is not be responsible for the transport of materials – please check your shipping agent.
We look forward to meeting you.
Perspektywy
General information
Time schedule: 12-13 September 2018
Organizers:  Perspektywy Press, Ten adres pocztowy jest chroniony przed spamowaniem. Aby go zobaczyć, konieczne jest włączenie w przeglądarce obsługi JavaScript., +48 22 628 58 62
Opening hours: 9.00 a.m. to 3.00 p.m., free entry
Location: Warsaw University of Technology, Plac Politechniki 1, 00-661 Warszawa, Polska
Registration and stand receipt
September 11, 2018: 4.00 – 7.00 p.m.
September 12, 2018: 8.00 – 9.00 a.m.
Shipping information: recommended shipping agent – ExpoSped http://exposped.com.pl/en Contact: Mr Piotr Kopanski, Ten adres pocztowy jest chroniony przed spamowaniem. Aby go zobaczyć, konieczne jest włączenie w przeglądarce obsługi JavaScript.
Parking
All parking issues are to be settled with the administration of the Warsaw University of Technology. Parking places are located – ul. Rektorska 1, price: 20zł /day